Ok, here we go another blog. This time I wanted to tell you guys about the most amazing trip I have had (like literally, the best). This was my first international trip and what better than to visit the famous Niagara Falls and another place which is less known but, equally beautiful (I am visualising them in my mind). Just to make clear it was the month of October and I am going to describe everything for you. We had actually started from Boston (the home of Harvard and MIT) and the trip took us two days.
The journey
So, because it was October there were still some fall colour trees when we started from Boston. Boston is actually very famous for their fall colours and truly amazing to see. However, the best part of our journey started midway to Niagara Falls. That is because by this time it had actually started snowing and the whole road was full of snow. We had actually booked our trip through a tour group so our whole journey was basically a road trip and so we were able to see the snow. Throughout the way, the bus of the tour group stopped for breaks. I still remember that our breakfast was McDonalds, lunch was pizza and dinner was in a hotel.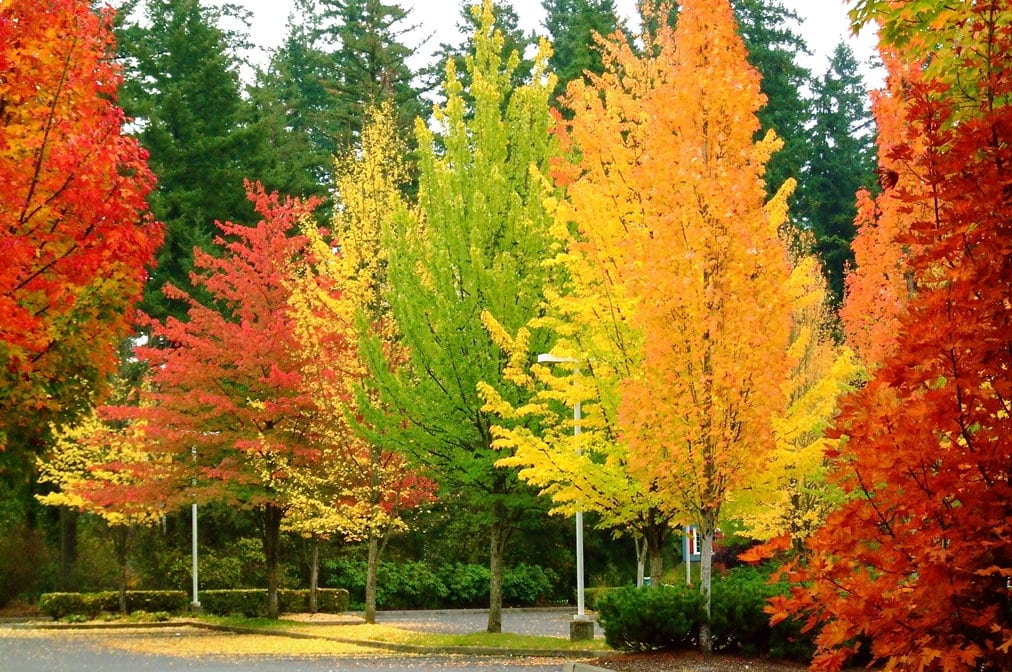 Niagara Falls
So, who does not know the Niagara Falls and yet here I am describing it you. There are basically two ways you can explore the Falls. One is that you walk around a trail next to the Falls. Second and the more beautiful way is that you sit in this boat called the Maid of the Mist (if you are in the American side) and they take you closer to the falls. So close that the mist around it actually gets you wet. We stayed in a hotel around the falls for the night and in the night we went to the falls again to watch this light show (brrrr, it was really cold). Just for knowledge purpose, Niagara Falls actually consists of three different falls. The first and the largest is Horseshoe Falls, second is American Falls and the third is Bridal-veil Falls. The Niagara Falls also marks a part of the boarder separating the state of New York from Canada.
Thousand Island

(The less known but, equally beautiful place)
So, let's start by giving you some facts about this place. This is not a single island but, in fact a combination of 1864 natural islands and 1 manmade island (give me cheers for typing that without googling it). The most famous of these islands is the heart island shaped like a (you guessed it) heart. At Thousand Islands you can see the world's smallest bridge with a length of 24 feet connecting two islands. The water there is 98% clean and consists of over 1800 different varieties of fish. Thousand Islands is to the north of Niagara Falls and therefore, way more colder. There you can actually take a boat ride to see the islands and after a ride of about 30- 45 minutes you actually enter Canadian waters. Frankly, Thousand Islands is more beautiful than Niagara Falls but, less publicised (never tell Niagara Falls that I wrote these lines).
So, this was my blog about my most amazing trip. Tell me in the comments section below about what you think of this post and if you have ever been to either of these places and how your experience was. Subscribe to my blog for more such posts and definitely like this page. Also, you can use the g-mail address or the phone number to contact me. See you soon!